GRAM SEVA FOUNDATION (GSF) is a non-profit organization based in USA founded by Dr. Roda K. Patel to support the activities of Gram Seva Trust in India founded by Drs. Ashwin and Harsha Shah. She joined Gram Seva Trust in 1995 and was on the board of directors for 16 years till she passed away in 2011. She started different community health outreach program for young women and children in India.
GSF is dedicated to health care and rural development of villages located in South Gujarat, India. The main focus is preventive medicine combined with efforts directed at positive social change in poor and needy villagers. We believe that our holistic approach to the entire community will increase educational and social awareness to create better economies in the villages.
Although our mission focuses on preventive medicine, we also provide free medical and surgical services to the needy in our 100-bed Hospital managed by Gram Seva Trust a Sister Organization in India.
Gram Seva Foundation, USA is a 501(C) 3 tax exempt Charitable Foundation (Tax Payer Identification Number 56-2381639) serving the poor and needy in the surrounding villages of South Gujarat, India. Of the 100,000 population, 65% are tribal landless laborers.
About Gram Seva Trust, India
GRAM SEVA TRUST (GST) founded in 1994, is a non-profit organization in South Gujarat, India dedicated to health care and rural development, formed by young doctor couple Drs. Ashwin and Harsha Shah and their friends who have rural roots. They share the strong belief that charities directed towards development of rural society positively stimulate the country's progress and growth.
The organization is based in Kharel, Navsari district of Gujarat State of India. The work of the organization is spread in Navsari and Dang districts of Gujarat. Gram Seva Trusts runs a 100 bed secondary level rural hospital that caters to over 300 surrounding villages and also implements community health, development and outreach projects in Navsari and Dang districts.
It is a Non-Government Organization (NGO) registered as 80 G tax exempt charitable non-profit organization serving the poor and needy in the surrounding villages.
For more details about Gram Seva Trust India, please visit the website at gramsevatrust.org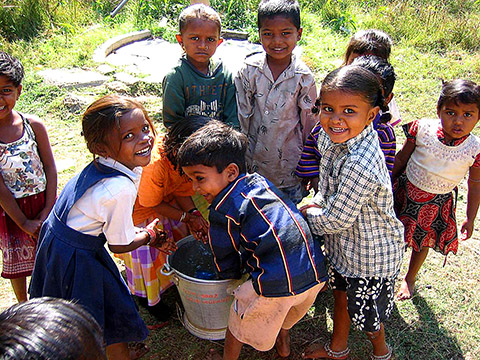 Vision:
Healthy, happy, self-sufficient, self-empowered communities in all our villages.
Mission:
We strive towards providing health care, education and employment opportunities for all our village communities, thereby restoring a balance of opportunity and quality of life.
An imbalance exists between cities and villages in India. The best health care and medical facilities are available in the cities. However, 75 percent of India's population lives in villages. Unemployment, poverty and lack of adequate facilities for health and education drive ambitious young people to the cities in search of jobs and a better standard of living. This migration drains the energy of the villages while simultaneously putting additional strain on the resources of the cities.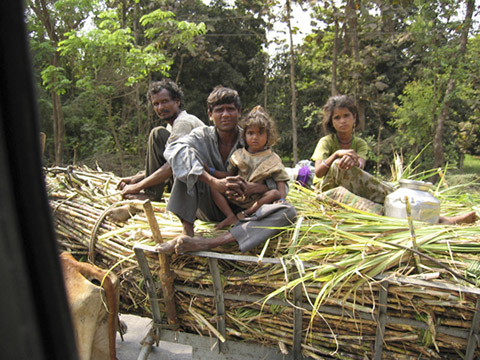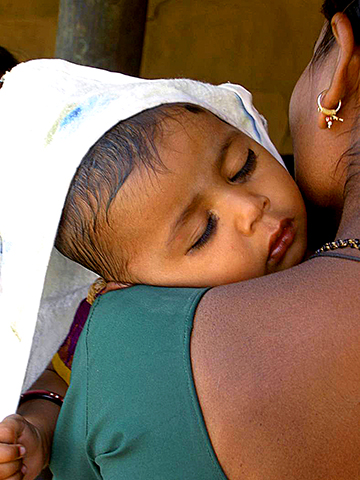 Our Goals:
Our ultimate overarching goal is to create entirely healthy, happy, self-sufficient, self-empowered communities in all the surrounding villages.
Steps to reach our Ultimate Goal to create a "Holistic Community":
A healthy newborn through assurance of proper prenatal care with safe labor and delivery facilities for all our mothers.
Total care of all the 0 to 5 year old children, as they are the most vulnerable group in the community.
Preschool education to enable every child to be ready for school.
Education of all the mothers in childcare, health, hygiene, and social issues.
Empowerment of Adolescent Girls and Boys.
Increasing Awareness in the entire community through nightly audio visual educational programs and discussions on issues such as:

Maternal and child health
Hygiene and Sanitation
Importance of Education
Employment Opportunities and Financial Security
Freedom from Misbeliefs and Superstitions
Management of Addictions

Awareness in Prevention and Treatment of Tuberculosis, Gastroenteritis, Respiratory Infections, etc.
Yearly camps for detection and treatment of Cataract, Anemias, Infections, Malnutrition, Cancer, etc. and frequent blood donation drives.