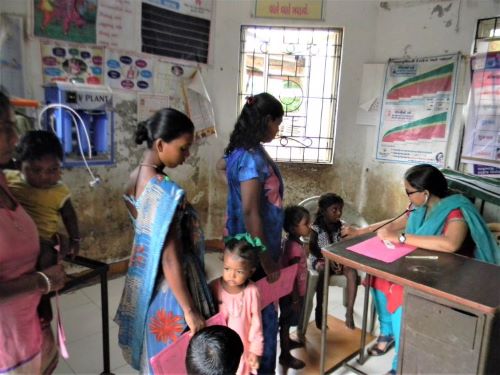 Child Health Project:
Health and Nutritional care is important in early childhood (0 to 5 years) for physical and mental development of children. But lack of awareness in parents and families leads to malnutrition in children which has adverse effects on their development. 90% of the brain grows by the age of five, so that the proper nutrition and stimulation in the early years can make further decades 50% more productive.
A country where their bodies and brains are not properly nourished cannot hope to deliver on the other development metrics like workforce productivity and economic growth.
MALNUTRITION BETWEEN THE AGES OF 0 TO 2 YEARS LEADS TO PERMANENT MENTAL AND PHYSICAL RETARDATION.
Hence our workers follow all children (from surrounding 100 anganwadis) from their birth till 5 years of age and counsel their families regarding child care, nutrition, immunization, illness etc. Special focus is on first 1000 days of a child (from womb to 2 years), which are crucial for their nutrition and de velopment.
Helping families regarding child care, nutrition, immunization and illness in children in their crucial development period.
Nutritonal status of children aged 0 to 5 years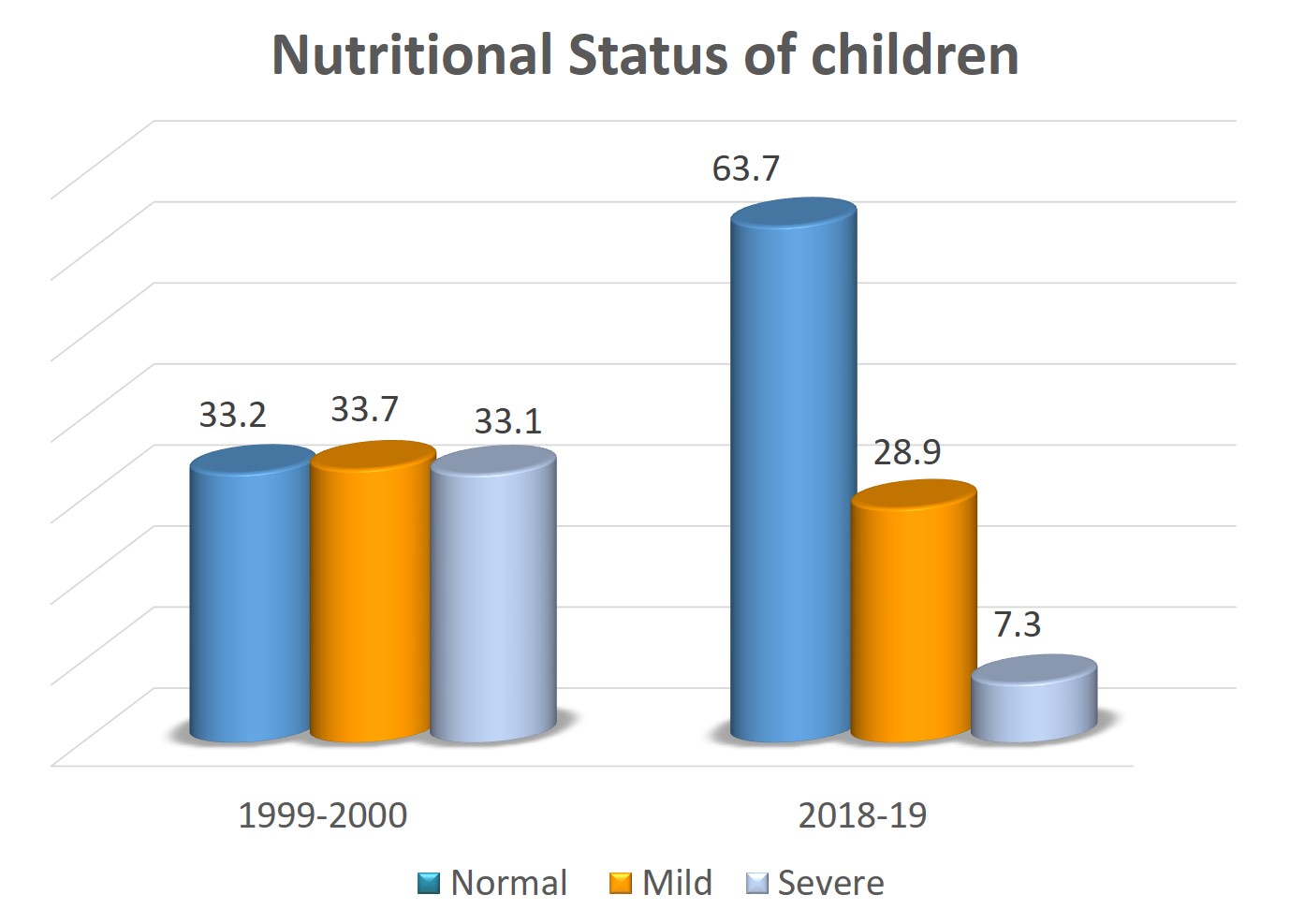 Child Mortality